Briefing Paper
Addressing barriers for Welsh institutions and civil society to contribute to UK trade policy
Petetin, L; Whitmore, C; Burmeister, A (2023) Addressing barriers for Welsh institutions and civil society to contribute to UK trade policy, CITP Briefing Paper 6
Published 6 November 2023
Key points
● The mechanisms for providing devolved intergovernmental input on UK trade policy ought to be reviewed both in terms of substance and procedure. There is a need to ensure timely and consensus-based decision-making involving devolved institutions prior to and throughout trade negotiations.
● In Wales, there is a lack of capacity and resources within civil society on trade-related issues. The barriers this creates to input into UK trade policy are compounded by the absence of an overarching trade policy and consistent approach to timely and meaningful engagement on trade.
● The analysis and impact assessment of trade agreements at UK level is a point of concern for Welsh stakeholders as they are insufficiently holistic, especially around the social dimensions of trade like the environment, health and human rights.
● Consideration should be given to the unique Welsh (and other devolved) context in the establishment of UK trade policy and governance. In particular, the micro, small and medium size of Welsh organisations and the linked resource limitations; the well-being goals for Wales; and the bilingual nature of the nation.
● A UK trade strategy and policy with overall goals that recognise trade as a vehicle to advance policy areas such as the environment, health, human rights and sustainable development are profoundly lacking.
Acknowledgement
This Briefing Paper is written by Ludivine Petetin, Charles Whitmore and Aileen Burmeister on behalf of Trade Justice Wales – a network of civil society stakeholders coordinated in partnership between Fair Trade Wales and a team of academics from Cardiff University's Wales Governance Centre. The project aims to analyse the landscape for Welsh civil society input into trade policy at Welsh and UK levels. Seeking to gauge and understand levels of cooperation and capacity – to strengthen both and to identify any challenges.
This Briefing Paper is based on a consultation response and oral evidence to the UK Trade and Business Commission's inquiry on Devolution and UK trade policy in March 2023.
As part of the Trade Justice Wales Project, our work has demonstrated that there are both constitutional and practical issues for Welsh institutions in the Devolution Settlements and the review of the Intergovernmental Relations (IGR) mechanisms. Furthermore, Welsh civil society organisations' engagement with government on trade impacts is limited due to stretched resources and lack of information. As a result, devolved interests are not represented in trade negotiations or the resulting trade agreements. Indeed, existing hurdles mean that input into UK trade policy from Welsh institutions and civil society organisations is difficult and when it does occur it is often meaningless as most of the decisions have already been taken. We suggest five ways forward to remedy these issues to ensure the delivery of a modern trade policy that cuts across, pulls together and supports the achievement of a variety of long-term societal goals.
Welsh (and devolved) institutions face constitutional and practical hurdles
A. Gaps between the Devolution Settlements and the UK Government's approach to creating trade policy
The Devolution Settlements place a duty on the devolved administrations to implement international trade agreements and their obligations. There is a substantive, constitutional and procedural cross-over between trade policy and devolved matters. Many devolved powers or competences are covered in trade agreements making the intersection between central and devolved powers even more of a grey area. For example, the Welsh Government has devolved responsibility for domestic sanitary and phytosanitary (SPS) strategy and policy in Wales. Similarly, technical barriers to trade (TBT) provisions in trade agreements intersect with devolved competences in areas like health and the environment – leading to a potential regulatory chill. This is because TBT provisions create pressure for regulatory convergence and discourage governments from pursuing potentially innovative regulation. Furthermore, provisions on TBT can also create new avenues for international business interests to participate in the development of technical regulations, as is the case for example with Article 8.7 of the Comprehensive and Progressive Agreement for Trans-Pacific Partnership which the UK has recently acceded to, thereby directly impacting on devolved areas. Another example is the substantive overlap between trade and many wider elements of the wellbeing goals in the Well-being of Future Generations (Wales) Act 2015, in particular a healthier Wales, a greener Wales, global responsibility, a Wales of vibrant culture and thriving Welsh language. The Act requires public bodies across Wales to improve the wellbeing goals of Wales.
There are two separate but interlinked issues to highlight here. First, due to the weak nature of the Devolution Settlements, the devolved administrations lack 'normative' input into trade policymaking made by the UK Government. Second, the UK Government's practice towards the inclusion of the devolved administrations does not go far enough beyond the rules and is too limited to guarantee sufficient input from the devolved level. Specifically, consensus-based decision-making and timely participation prior to and throughout trade negotiations are lacking. Indeed, it often seems that most of the policy or a specific trade agreement is finalised before any engagement or consultation takes place – particularly given the extreme pace at which negotiations have taken place since Brexit. Overall, this process indicates a certain lack of willingness to engage and practice a policy 'openness' to change. As a result, the existing arrangements are no longer suited to the UK's constitutional and territorial governance systems.


B. A welcome but insufficient evolution with the IGR review
Engagement between the devolved institutions and the UK Government in the immediate aftermath of the Brexit vote was insufficient. Trade negotiations started and proceeded at pace, before any significant review of IGR which ended in January 2022 (and started in 2018). Early comments by the Welsh Government in terms of both policy (page 20) and in the Senedd's scrutiny reveal that it was difficult to have a meaningful devolved say in UK trade policy as documents were not shared in a timely fashion and there were few opportunities for exchange.
The landscape for devolved input into trade policy is somewhat different since the IGR review with the development of the Common Frameworks, the Interministerial Standing Committee, the Interministerial Group on Trade and the establishment of a Department for Business and Trade (DBT) engagement team in Cardiff.
Despite such improvements, the basis for the IGR is still the 2012 Memorandum of Understanding on Devolution and the Concordat on International Relations. These documents provide no commitments to substantive policy input and timely information sharing from the UK to the devolved administrations whilst they still appear to be the main vehicle governing discussions. Yet, these documents were drafted when the UK was still a member of the EU, prior to the UK being able to pursue an independent trade policy. The political and legal contexts have dramatically changed, rendering these mechanisms rather unsuited to current policy aims and challenges. Strengthening devolved powers via official/legal mechanisms in a post-Brexit era is greatly needed.
C. Lack of devolved interests reflected in trade negotiations and agreements
Since the IGR review, civil servants in Wales speak of improvements for input by the devolved administrations but substantive challenges remain. The IGR review has improved information sharing but there is no consensus or joint-based decision-making, even where a free trade agreement requires implementation in an area of devolved competence. As such, the review still adopts a top-down process rather than negotiation and involvement amongst equals.
With the review, there is now a space to articulate devolved input on the record via the inter-ministerial standing groups, mentioned above but there seems to be substantive overlap with other groups, especially the Interministerial Group for Net Zero, Energy and Climate Change and the Interministerial Group for the Environment, Food and Rural Affairs. Feelings in Wales are that these have increased cooperation between officials (and information is increasingly provided in a timelier fashion, albeit not always) but are still largely used to convey information to the devolved nations and to put points on the record. Given the proliferation of heavily divergent policy views between central and devolved decision-makers, there is a large gap in UK governance post-Brexit. For example, in the context of the UK - EU Trade and Cooperation Agreement, the UK Government has represented key issues like human rights and retained EU law agendas as unproblematic, despite near universal criticism by the Welsh Government, Senedd and Welsh civil society (and indeed their Scotland and Northern Ireland counterparts).
Further, the Welsh Affairs Committee recommended that draft trade treaties should be shared with the Welsh Government to enable early inclusion of local and regional economic and wider considerations. In particular, voices were raised about the effects of new trade agreements, especially those from Australia and New Zealand and how they could negatively impact farmers across Wales over the long term but the concerns of the Committee were not properly addressed.
Obstacles faced by Welsh civil society organisations
A. The key characteristics of Welsh civil society
Wales is largely made up of micro, small and medium organisations (SMOs), for whom the current approach to trade policy and negotiations is challenging owing to resource limitations. According to Welsh Government data, in 2022, the majority of active enterprises were small- and medium-sized enterprises (SMEs) with 0-249 employees, which accounted for 99.3% of total enterprises, whilst micro enterprises (0-9 employees) accounted for 94.7% of that total.
B. Capacity and engagement gaps
There is a significant lack of stakeholder capacity to have a voice in trade policy formulation and implementation. Even in the most well-resourced organisations for trade policy in Wales, this is usually only part of someone's role. We have not found a full-time trade policy officer outside of UK and devolved governments. This is compounded by a lack of transparency, limited channels for formal consultation and input as well as a lack of support to facilitate engagement and processes which actively make input more challenging.
Consultations that are undertaken prior to trade negotiations are often not well communicated and have short timeframes for responding. They are framed specifically towards larger business interests with seemingly little to no consideration for SMOs or input on the social and devolved aspects of trade policy. Organisations in Wales may have certain concerns over trade agreements but do not understand the language used in consultations, lack the information of where to find it or input their concerns and as such do not know how to respond accordingly. Stakeholders feel that even well-established and evidenced concerns are rarely engaged with meaningfully, often with a sense that policy decisions are already made. The lack of rigorous analysis and meaningful discussion by the UK Government on the issue of Investor State Dispute Settlement (ISDS) (a mechanism in a trade agreement that enables foreign investors to access an international tribunal to resolve investment disputes against a country) is an example of this.
Advisory groups (such as the Trade Advisory Groups (TAGs) and the Strategic Trade Advisory Group (STAG)) are useful ways of engaging on the strategic, thematic or individual trade agreement level but a lack of transparency as to what groups exist and who sits on them makes it difficult for Welsh organisations to engage. Requirements for seniority on the STAG and a lack of remuneration for involvement make it difficult for Wales representatives to sit on an advisory group in the first place. Where they do, the requirement to sign non-disclosure agreements prevents Welsh organisations from working closely with others and the ability to receive information from England-based organisations on relevant devolved issues. With a growing proliferation of advisory groups, as each new deal is made, this stretches already limited resources.
The establishment of a Department for Business and Trade (DBT) office in Wales with an engagement team has helped with informal engagement and has led to meetings with certain trade agreement teams and some Welsh civil society organisations. Some Welsh organisations have also reported being included in information dissemination from DBT, such as newsletters and Quarterly Stakeholder Briefings, and while this is useful, early indications suggest concerns in the consistency of these efforts over the medium to long term.
However, the absence of a consistent substantive and procedural approach to trade policy and engagement continues to make meaningful participation at UK level challenging for Welsh organisations – making it more reactive and structured around information dissemination, rather than around proactive input. Existing engagement and processes rely mostly on good relationships and goodwill, and they are overall too ad hoc.
These issues are exacerbated by a significant and rapidly moving body of trade negotiations taking place in a domestic context which lack:
● UK-level structures for trade policy including policy formulation reflective of the constitutional makeup of the country;
● An inclusive and cross-cutting trade policy and resulting strategy (written following a consultation exercise);
● Transparency;
● Easy to find information; and,
● Known processes and procedures to rely upon and meaningful and supportive engagement mechanisms.
C. Lack of holistic analyses and impact assessments of trade agreements
From our interactions with Welsh civil society organisations, we have found that the way in which trade agreements are formally assessed at UK level is insufficiently comprehensive and lacks coherence. For instance, issues like human rights and the potential gendered impact of trade are often limited to cursory analysis, while issues with clear evidence of negative impact like the inclusion of Investor State Dispute Settlement mechanisms are often disregarded. There are issues with analysis of impacts on low- and middle-income countries and environmental assessments, with suggestions of negligible and small impacts on areas that will go against the UK's commitments to Sustainable Development Goals and Net Zero.
The lack of considerations in trade policy of climate, health, environmental, gender, labour, human rights (etc.) creates particular tensions at devolved level. For example, in Wales, the Well-being of Future Generations (Wales) Act directly addresses these broader trade-related 'well-being' considerations. Our own engagement with stakeholders highlights that without procedural and substantive reform, UK trade policy is expected to undermine the pursuit of such wellbeing goals. This ultimately reflects trade negotiations and trade policy that are not sufficiently inclusive and sensitive to devolution. See for example, the holistic Health Impact Assessment undertaken by Public Health Wales and Welsh Government analysis (pages 4 to 9) of trade agreements using the Well-being of Future Generations (Wales) Act.
D. The need for a trade strategy and an overarching trade policy with long-term goals
The absence of overarching and consistent goals for a trade strategy and a trade policy (sustainability; improving human and labour rights; increasing environmental and social standards…) creates significant uncertainty in the trade landscape thereby preventing SMOs from being able to plan policy and engagement ahead of time. There is a risk that the UK could 'trade away' long-term goals in areas like environmental policy, climate change, labour and human rights, for very minor short-term economic advantages (for example previous research undertaken by the CITP has cast doubt on the economic advantage the UK is likely to see arising from accession to CPTPP).
The establishment of an inclusive trade policy by meaningful public consultation prior to further negotiations on trade could instead be an opportunity to align trade with a wide variety of devolved and central policy ambitions. This would also provide an opportunity for a wide variety of civil society stakeholders to engage with a single trade policy platform, as opposed to needing to do so around individual trade deal negotiations (provided these were aligned to the established policy). Modernising the UK's approach for the scrutiny of and stakeholder engagement on trade policy would also increase procedural certainty for SMOs in the medium to long term.
Overall, our engagement found that there is a feeling that trade agreements recently negotiated (rather than those carried over) do not reflect many of the UK's non-trade domestic and international policy ambitions (for instance environmental and animal welfare standards, climate change and human rights) and certainly not those of the Well-being of Future Generations (Wales) Act. There is also limited openness to meaningful input and policy change. This leads to two main consequences. First, due to significant resource and capacity limitations, this way of working disincentivises civil society participation. Second, it undermines the democratic governance that should run through this process and leads to negotiated outcomes less reflective of devolved social aspirations. Ultimately the UK's constitutional imbalance means there is little that can be done at devolved level to leverage against a final centralised decision for the UK, at international level.
Five suggestions on how these issues could be improved:
1. Front-load engagement with the devolved administrations to avoid tensions – it would be better for the UK Government to act with the consent and approval of the devolved administrations rather than waiting until there is an issue after the trade agreements have been ratified.
2. Implement consensus or joint-based IGR mechanisms – to allow for actual intra-UK negotiations to take place including (i) mechanisms for providing greater devolved intergovernmental input on UK trade policy; (ii) appropriate and formal scrutiny and engagement procedures; and (iii) clear and easy to understand information that is publicly available and bilingual.
3. Give a key role to Advisory Groups – they can be excellent mechanisms for domestic stakeholder engagement and consultation – if done well and this requires certain key facets be considered:
● Meaningful feedback loops.
● Timely dissemination of information.
● Membership criteria and representativeness that is reflective of devolution.
● Transparency and governance.
A good example can be taken from Wales. The Welsh Government has established a Trade Policy Advisory Group which has become more inclusive to reflect the increasingly holistic way in which trade is viewed at devolved level through the lens of the Well-being of Future Generations (Wales) Act. In contrast, the STAG only has one Welsh representative.
4. Establish a trade strategy and develop an overarching trade policy which recognise trade as a vehicle to advance policy areas such as environmental policy, health, labour and human rights as well as sustainable development.
5. Adopt a holistic approach towards the analysis and impact of trade agreements to take into account the environmental and social dimensions of trade like health, labour and human rights.
Finally, various key points we made during our evidence session are reflected in the recommendations of the Commission. Recommendations 57 on better analysis of trade's intersection with other policy areas; 61 on better, independent, impact assessments; 97 to 99 on strengthening parliamentary scrutiny; 100, 107 and 110 on the need for a trade strategy. It is to be hoped that such recommendations will be followed to approach trade and trade policy in different ways, especially when thinking about the territorial and constitutional governance of the UK.
Ludivine Petetin
Leadership Team Member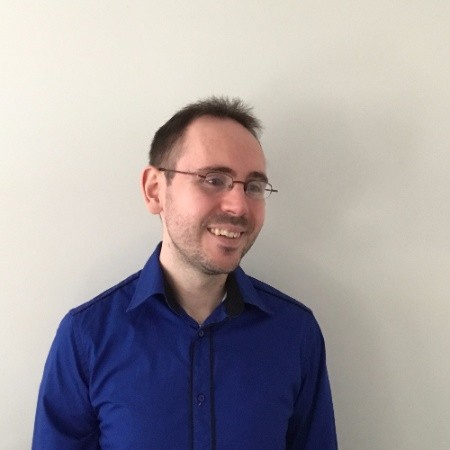 Charles Whitmore
Guest Author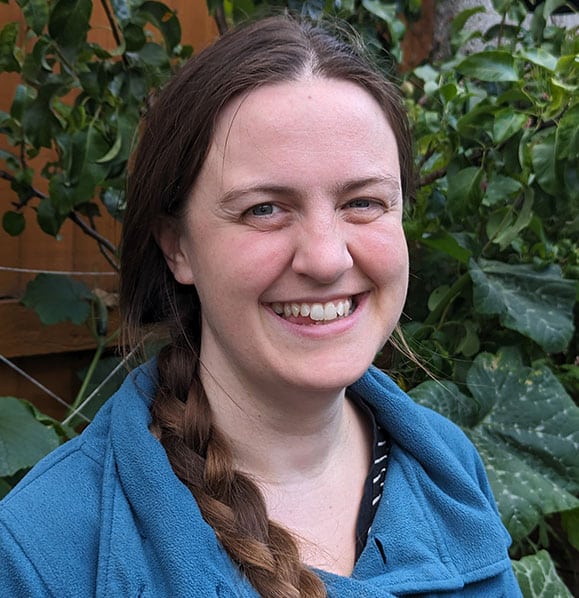 Aileen Burmeister
Guest Author